Just going to dust off here old blog again.
So, to start where I left off, on Friday I went to my internship and had a grand ole time! Afterwards, I got some take away and came home and crashed out. Despite being bothered by my partying neighbors, I rested up and relaxed. On Saturday, I went on a sibling day date with Meli and Mark. We went and got some lunch at Chipotle and then went and saw Django Unchained. So glad that I got to spend time with mah fam.
After the movie, I made my way east and attended my friend Rachel's bridal shower. It was lots of fun and I got to see Katie who was visiting from out of town! We were just a little bit excited to see each other….
Sunday was the big easter dinner. I remember my mom always getting a honey-baked ham (like, the legit kind), making a bunny cake and potato salad. Wish that little bunny was here in UT this year. I got and gave lots of hugs and cuddles: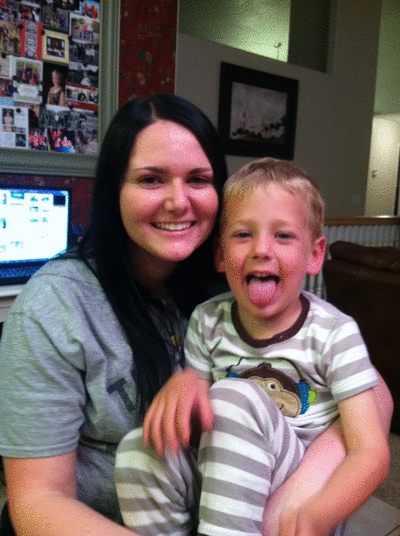 This week has been really busy. On Monday, I worked on a project and stayed at work until 7p.m. – on Tuesday, a SVP from Cohn & Wolfe came to my Absolute Communication class to talk to us. Very interesting! On Wednesday my professor and a few students and I had lunch with Sacheen (the SVP from Cohn & Wolfe) and we got to ask her any/all professional questions we had. My favorite things she said were to take advantage of everything – That even though it's expensive, no amount of expense could ever not be worth the experience of living in New York – Know the opportunities and things you want to get and make those opportunities for yourself. 
Today I worked hard on my internship application for C&W. You can check out my final masterpiece here: http://iambrookejohnson.tumblr.com.
Anywho – I am excited to relax this weekend and take it easy. We are on the downward slope here, people.
LOVES,
B